Welcome to
Skye Dental
Award-winning
Dentists in Singapore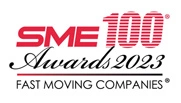 People have asked Dr. Andrew and Dr. May what the reason is for naming their dental clinic Skye Dental. They have long had an affiliation with Skye, the Isle of Skye in Scotland. Ever since their undergraduate student days at The University of Glasgow, all the way to present day, they have had admiration for and a strong connection to this beautiful island off the West coast of mainland Scotland.
To summarize, the Isle of Skye is the epitome of beauty and Skye Dental aims to create beautiful smiles in a beautiful setting.
Dr. Andrew always believes in focusing on patient service. The most rewarding part of all is listening to their needs and providing satisfaction, whatever their treatment. He is patient, personable, friendly, and brings his own British approach to communicating with patients.
Dr Eide enjoys treating patients of all ages, but she has a particular soft spot for the wee ones. She believes in helping patients acquire the knowledge and understanding regarding their conditions, however small or large, and in delivering the best quality of care to achieve their perfect dream smiles.
Why Choose Us